Ellen K. Zappala
Vice President of Weekly Newspapers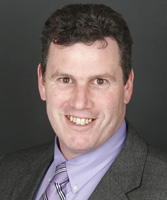 Ellen K. Zappala is vice president/general manager of the Eagle-Tribune Publishing Company Weekly Division, overseeing the general operations of all weekly newspapers including the Andover Townsman, Carriage Towne News, Derry News, The Haverhill Gazette, Town Crossings, and Weekender.



Ms. Zappala is involved in the communities served by the weekly newspapers. She is a member of the board for the following organizations: Home Health VNA, Northern Essex Community College Foundation, United Way of Merrimack Valley, and Greater Haverhill Chamber of Commerce. Ms. Zappala is also an active member of the Rotary Club of Haverhill, Andover Business Center Association, and the Derry Chamber of Commerce. In addition, Ms. Zappala is active in the community of newspapers, having served on the board of the New England Press Association for many years, and will serve as president of that organization in 2005.



A graduate of the State University of New York at Albany, Ms. Zappala began her newspaper career in 1981. Prior to her work as general manager, she was Advertising Director for the following organizations: North Shore Weeklies, Worcester Magazine, Derry News, and New England Press Association.
To contact Ellen Zappala please fill out the form below.