James W. Falzone
Vice President of Operations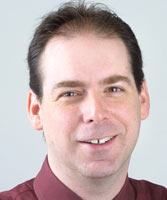 Jim Falzone served three years as the Eagle-Tribune Publishing Company's Operations Director prior to being promoted to Vice President of Operations in June 2006. Previously, he held the position of Production Director at the Ithaca Journal in Ithaca, NY.



Some earlier positions at newspapers in central New York included Operations Manager, Prepress Manager, Ad Services Manager, Features Writer, and Photographer.



Jim has won three Gannett Publishing Company Awards for Excellence and was honored by the Newspaper Association of America as one of the top 20 under 40 in 1999.
To contact James Falzone please fill out the form below.