Gloucester police Chief Leonard Campanello said he had no idea whether a program aimed at fighting opioid addiction would get "one taker or 100" when it debuted June 1.
The announced program was — and still is — a radical departure from the longstanding war on drugs. It meant the Gloucester Police Department would offer to steer to detox and treatment any addict who would come to the police station, admit he or she needed help, and turn in any remaining drugs or paraphernalia without fear of arrest on possession or other charges.
It drew support from political leaders, from Gloucester Mayor Sefatia Romeo Theken to state officials and U.S. Rep. Seth Moulton, but would addicts believe in it? Would they trust in police to deliver as promised?
Six months later, Campanello has many of his answers.
As of Dec. 1, the program has taken in more than 300 admitted addicts, with the help of 55 volunteer "angels" who meet and support the incoming patient and guide them through the treatment process.
But while recognizing each of those 300 as a potential "life saved," Campanello said those aren't the numbers that tell the program's real story.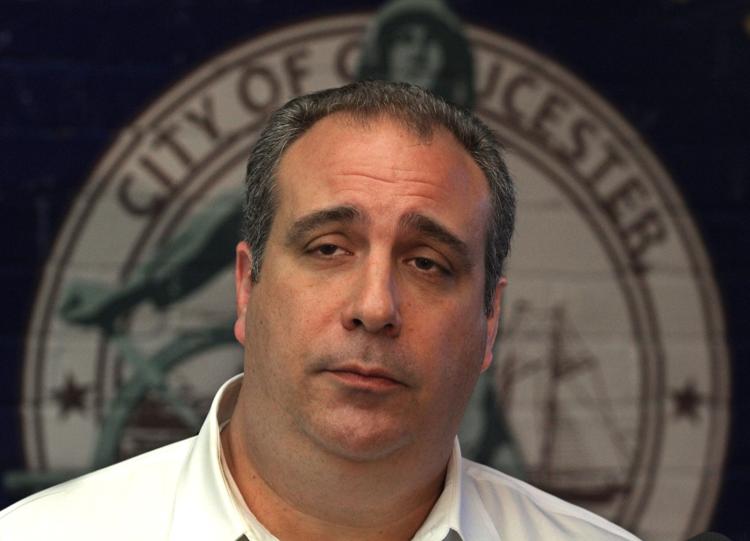 "What I'm excited about are the dozens of other police departments and treatment centers that have taken up this idea and have come on board," he said.
Together with its related Police Assisted Addiction Recovery Initiative — or PAARI, a private agency co-founded by Campanello and Gloucester resident and Boston businessman John Rosenthal that provides financial backing for the program and awaits federal nonprofit certification — the Gloucester initiative is now serving as a model for more than 40 law enforcement agencies from Methuen and Arlington to a county 100 miles outside of Chicago.
It has working "partnerships" with 55 treatment centers from New England to Florida and California, that no on CNN and in The Washington Post. And it's already earned a mention in the 2016 presidential campaign, drawing praise from Hillary Clinton during a campaign stop this fall.t only agree to take in patients but cover the program's heaviest costs by providing "scholarships" for patients who don't have sufficient insurance. It has drawn regional and national media attention, with Campanello getting face time
"Those are the numbers that tell us we have changed the mindset and the conversation about our treatment of addiction," Campanello said. "That's what we had set out and hoped to do from the start."
'Cultural change'
"I was cautiously optimistic at first," said Gary Langis of Gloucester, who has worked on the front lines of Gloucester's fight against addiction for years.
Among other roles, he serves as a trainer for families in the use of nasal Narcan, the anti-overdose drug. He and his partner, Kathy Day, who leads Cape Ann's Learn to Cope support group for family members of those caught in the throes of addiction, are also prime organizers of Gloucester's annual vigil remembering those lost to heroin and other opioids.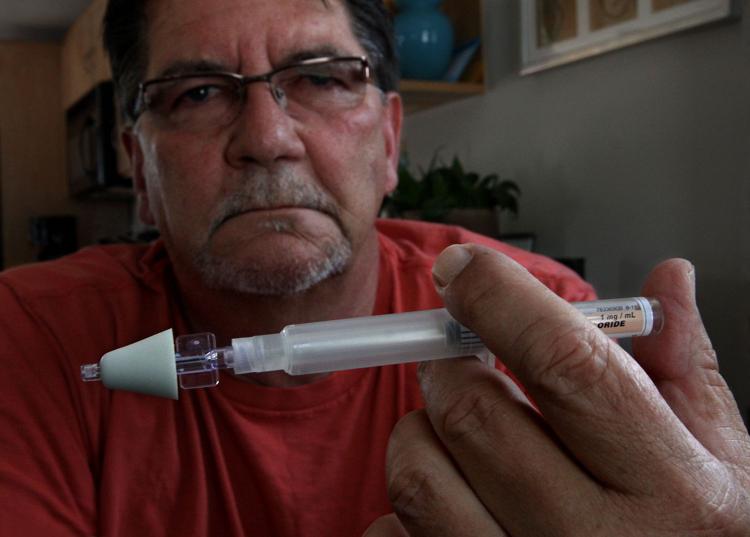 "Now, it's more than that," Langis said. "As this has gone forward, you can feel a real cultural change around stigma issues.
"When these people come in, police are treating them with respect and dignity — they're asking them if they want some water. They're not throwing them into a cell and arresting them. This isn't going to fully cure the stigma of addiction — we have a long way to go — but it's clearly making a difference."
PAARI's Rosenthal, who also founded and leads the nonprofits Friends of Boston's Homeless and Stop Handgun Violence, said it's been clear the program struck a chord right from Campanello's first plans for it, announced on Facebook and through a community forum held in Gloucester the first weekend of May.
The chief's Facebook post — in which he openly conceded that the age-old war on drugs had been "lost," and that it was time for a new approach — drew more than 2 million responses.
"It was clearly time," said Rosenthal, who had met Campanello while lobbying for a bill on handgun violence a few years ago, and who was asked by the chief for help as the so-called "angel program" took hold. "Most families have been embarrassed and most people had been embarrassed to admit they have an addiction problem, and they would be in denial or hide it. But as this (crisis) has grown, it's getting more and more attention, and people were looking for a different approach.
"The idea of police recognizing that addiction is a disease, not a crime — that's truly changing the conversation," said Rosenthal, "and we set out to first change the conversation, then change public policy."
Telling numbers
There are other numbers that point to the program's early successes.
While Campanello, Rosenthal and others tied to the project keep their fingers crossed on a regular basis, Gloucester reported four overdose deaths between January and March, then one literally the night before the program's June 1 launch. There has been just one since.
Other statistics are more nebulous. Campanello posted a message in September indicating that Gloucester has seen a 23 percent reduction in "quality of life crime" since the June 1 launch of the program, but has not outlined specific numbers backing up that claim. Now, he said, police believe the drop may be greater than that when it comes to reports of breaking and entering, larceny and other crimes that can be tied to drugs. He that the reports "still need to be vetted," and that he and others are looking to "tie the numbers to the program."
One obstacle to that is the opioid program's openness. Since police — like medical personnel, for instance —cannot pick and choose whom to treat, or whose concerns to address when they arrive at a police station, the program has been open from the start to anyone, regardless of where they live. Given that, it's hard to peg Gloucester crime declines to people who have come into the program from other communities.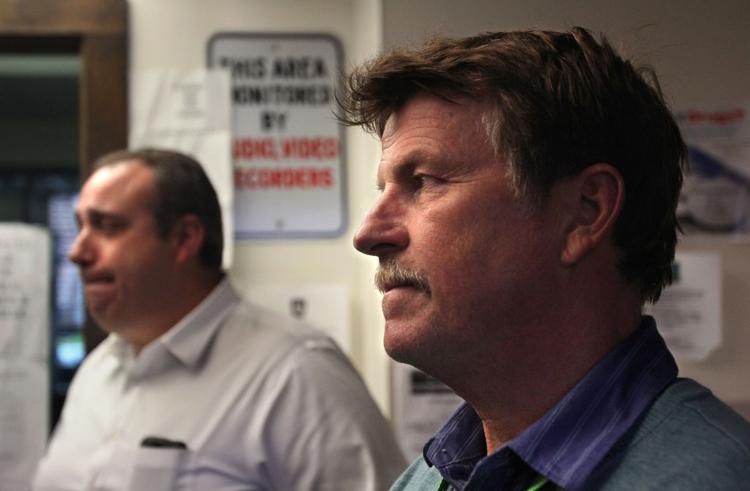 Early statistics from the program indicated that more than 40 percent of those who have come forward to check in are from Gloucester and Cape Ann. Dr. David Rosenbloom, who leads Boston University's public health program and has been working with the PAARI project, said figures show that a clear majority of participants hail from around the North of Boston area. But officials have been hesitant to release specifics regarding patients and their hometowns due to privacy concerns.
Other statistics outlined by Rosenbloom spotlight not only the program, but the opioid crisis itself.
Trending young
While at least four of Gloucester's overdose deaths this year have involved men in their 40s or 50s, the average age of those entering the program, as of late November, was 29.9, Rosenbloom's statistics show. Of the 300 patients to date, 69 percent have been male and 31 percent female.
Rosenthal finds the age statistics especially troubling.
"Some people may say that shows we're catching people younger, and that's a good thing, but I think that may be an optimistic way of looking at it," he said. "It might also mean that younger people might be less fearful of coming into the police station. But I think it shows that people are getting into (heroin) and prescription painkillers at a lot younger age than we might have thought, too, and that's something we have to consider."
Other police departments utilizing the program — or aspects of it — have turned up similar data.
In its first two months of operation, the Lee County "Safe Passage" Initiative, based in Dixon, Ill., took in 25 participants, 14 males and 11 females. But 16 of the participants there are under age 30, five are ages 31 to 40, and four are older than 40.
A model for Methuen
Lee County largely models its program directly after Gloucester's, while other departments that have taken up the initiative have added different components.
In Methuen, city police have been reaching out to known addicts and their families, accompanied by "community engagement specialists" who are outreach coordinators trained in dealing with those caught up in addiction.
Methuen police Sgt. Jim Gunter, who leads the city's drug unit under Chief Joseph Solomon, said the program was launched in September. As of late November, just one addict had taken police and the engagement coordinators up on their offer to enter treatment, Gunter said. However, the department had not, at that point, issued any community announcements about the opportunities. He expects more people to respond once that is in place.
''We've reached out and spoken to a number of people," Gunter said, "asking, 'Do you need help? Would you like to come for treatment?' And we're asking that with the engagement specialists there to speak with the person."
When the department takes more steps to announce the program publicly, he said, he's hoping more people will call the department or come to the station.
Gunter said the department would expect anyone coming to the station to do so without drugs or paraphernalia, adding that there is thus far no "amnesty program" in place. He added, however, that anyone who comes to the station would be meeting with an engagement officer, not with police.
"We're not going to be patting them down or anything like that," he said. "We're not looking to arrest them either; we just want to get them into detox and treatment as needed.'
The Gloucester program has not progressed without questions over its no-arrest policy. At the start, some local chiefs — including Essex police Chief Peter G. Silva — expressed doubts about not charging someone who comes to the station bearing drugs or paraphernalia, even if he or she is essentially surrendering. Essex District Attorney Jonathan Blodgett suggested that Campanello's program overstepped legal bounds — that the DA's office, not local police, decides who does or does not face prosecution.
Campanello, however, noted that police have discretion in making arrests in the first place, and the Gloucester Police Department policy document notes that some addicts would be "ineligible" for the program. Those include anyone who has an outstanding warrant — which must be cleared up before the addict can enter the program — or anyone who has three drug-related convictions including at least one for distribution or trafficking.
In the meantime, Gloucester police have made what Campanello calls "ancillary" gains in cracking down on drug dealers.
On at least four occasions since the program's June 1 launch, police have carried out controlled "buys" from dealers while under surveillance, based in part on information generated through the angel program.
In one instance, a woman from another community who had heard of the program contacted Gloucester police to provide the names of two men from Lynn she believed had sold her son heroin that led to his fatal overdose. Gloucester officers used the tip to contact the dealers and carried out a controlled buy. One of those men, Eugenio A. Valentin, 32, pleaded guilty in Gloucester District Court and is now serving time in Middleton Jail; the other, William J. Piazza, also 32, was awaiting a court hearing as of early December.
Matters of trust
Campanello and others say that's a sign of one the program's benefits: a growing trust between police and the addiction community.
Day, at Learn to Cope, said she has seen several signs of that trust, beginning when Campanello came to talk to the families in the support group.
"People believe in this, families believe in it," she said, noting that several Learn to Cope families have had loved ones enter or go through the program.
"Just the message that, when someone comes into the police station, police (or the volunteer angels) will take care of their family member and get them into treatment, is such a relief," she said. "These are people who, in many cases, had waited with their loved one for hours in a hospital emergency room. To have police — especially police — say they're on their side, they'll take care of them, is just incredible."
The overriding benefit, however, is in one aspect of the numbers: the 300 addicts who have entered or gone through the program.
"Those numbers mean this program is saving lives," Rosenthal said. "It's changing the way we look at and treat addiction — and it's saving lives."