Since opening in 2007 as the state's first high school for addicts trying to recover, Northshore Recovery High School has turned around the lives of hundreds of students.
Yet, as if to underscore the pervasiveness of the current heroin epidemic, the school was dealt a devastating blow when two of its students died of heroin overdoses within 18 days of each other in January.
The deaths of Kelly Johnson of Andover on Jan. 3 and Daniel Amor of Beverly on Jan. 21 marked the first two deaths in the history of the Beverly-based school. At graduation June 3, the families of the two students lit two candles that burned throughout the ceremony.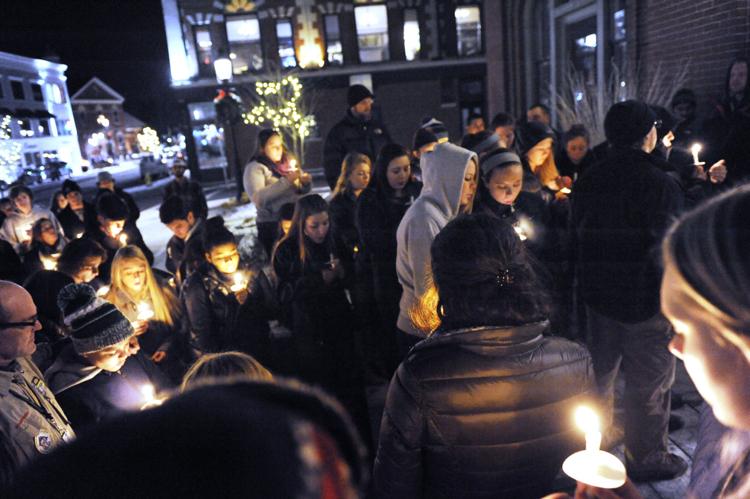 "It's like a war, and it's being fought on too many fronts," said Michael Cooper, a Northshore Recovery School student who spoke at Amor's funeral.
Principal Michelle Lipinski, who has led the school since it began, said there has been a "cultural shift" among younger people toward heroin use as an acceptable behavior. Whereas people used to graduate to heroin after abusing prescription drugs, she said, now they are more likely to jump directly from marijuana to heroin.
"It's not spoken of as such a taboo as it was five years ago, and I can't explain it," Lipinski said. "The perception of harm, the perception of risk is so low. They talk about (heroin) like it's drinking a beer on a Friday night."
The two deaths had a profound effect on Haley MacDonald, a Northshore Recovery School student from Beverly. On the day Amor died, she was in jail for violating probation on a drug offense. She learned about his death three days later when she was released from jail.
When she walked into school, she collapsed on the floor and had to be picked up and comforted by Lipinski.
"He was one of my best friends," MacDonald said. "It was real hard."
MacDonald read a poem she wrote about Amor at his funeral. Two days later, she overdosed again and ended up back in jail.
MacDonald, 20, said her time in jail so soon after the overdose death of two friends convinced her that she needed to straighten out her life.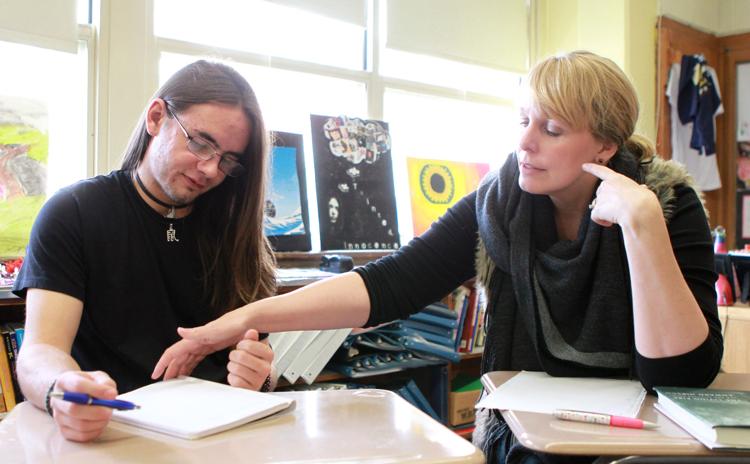 "I realized, 'What am I doing?'" she said. "My friends Kelly and Dan would do anything to be here and they can't be. I felt like I should take that as an opportunity."
MacDonald said she has been receiving injections of Vivitrol, a medicine used to treat opiate addiction. She said she has a job and has been off drugs since her latest relapse. She credited the staff and students at Northshore Recovery School with supporting her throughout her battle with addiction.
"It's the greatest place on earth, in my eyes," she said. "I wouldn't be where I am right now if I hadn't gone there. They love you. They really, actually love you and genuinely care about you."
Cooper, who graduated from Northshore Recovery School this month, said the best way to attack the heroin problem is to talk about it. With more attention being paid to the current epidemic, he said that is finally starting to happen.
"People used to be afraid to say, 'I go to a recovery school,'" he said. "Now they're more willing to tell people. People are starting to realize it's a bigger problem than just making bad choices."
Lipinski said 70 to 80 percent of the students at Northshore Recovery School are "dead sober" and have been in recovery for months or years. For all of the grief her staff is experiencing, she said, the deaths of Amor and Johnson have also strengthened their determination.
"It's furthered their conviction to sticking this out and staying in this game," she said.
Staff writer Paul Leighton can be reached at 978-338-2675 or pleighton@salemnews.com.